Japan Study Award


June Teufel Dreyer(Professor of Political Science at the University of Miami)

"Middle Kingdom and Empire of the Rising Sun: Sino-Japanese Relations, Past and Present"(Oxford University Press, 2016)
Recipient's remark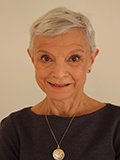 Words cannot express how honored I am to be here. When I first received the news from Tokyo, my first reaction was that it must be a mistake, and that I had probably better accept immediately before the Japan Institute for National Fundamentals wrote again to say "oops, we are sorry. We meant to send that to someone else. Please accept our apologies." Only after a few days and another letter confirming the first did I begin to believe that this was real.
There was a suggestion that I say a few words today about how the book came to be written. The truth is that, like many other things in my life, it happened essentially by accident. Several accidents, in fact. As most of you know, my previous research has been on China. In 1969, it was my privilege to spend a year in Kyoto. I had intended to use the library at Kyodai to research my dissertation topic, which was on China's ethnic minorities, while my husband worked on his thesis, on the founding of the Ming dynasty.
Unfortunately, I was unable to do much academic work, since Kyodai, along with most other Japanese universities, had been closed by the Zengakuren. That was the first accident. I found a job with Teijin KK, and three afternoons a week I took the Keihan Densha to Minamihonmachi in Osaka. In the mornings, I would climb the barricades at Kyodai and talk to the students. Although they looked scary, they were actually very friendly. It was at this time that I became interested in Japan, and began reading books about Japanese history.
Although the main focus of these books was internal Japanese history, I was surprised to discover how much tension there had been between Japan and the country we now know as China. And that a large part of the reason for that tension was due to Japanese refusal to accept the Chinese conception of its role as the arbiter for 天下, all under heaven, while regarding others as less civilized and in subordinate positions.
Several decades later, by which time I had become a professor, I noticed that the tensions had recurred. And also, it seemed to me, that while China's side of the story was being heard internationally, often in a distorted form, Japan's voice was not being heard. While China was testing nuclear weapons and its defense budget was increasing by double digits each year, China claimed that these were for defensive purposes only. Meanwhile, China complained that relatively minor happenings such as cabinet members' visits to the Yasukuni Shrine or the re-introduction of the singing of the Kimigayo in schools indicated a return to dangerous militarism that threatened world peace. Japan had "stolen" islands from China―even though clearly China had never occupied the islands and Japan had―Japan, the Chinese propaganda said, had "forgotten" history. At the same time, the Chinese Communist Party took credit for winning a war it had barely fought in. Foreign media reported on these, without giving the Japanese side.
One day, there was a knock at my office door. It was an editor from Oxford University Press, who introduced himself, said he had read my book "China's Political System", and liked it. "I want your next book," he said.
At the time, I had no thought of writing a next book, except to do the revisions that were needed to keep "China's Political System" up to date. Because events in China change very quickly, this was already a full-time job. But Oxford University Press is very prestigious, and it would have been foolish to say no. So I decided to write a book that would be fair to both China and Japan. I thought that Middle Kingdom and Empire of the Rising Sun would be a good title, and sent the editor a summary and chapter outline. He was puzzled―although I did not know it, he was the textbook editor, and what he wanted was a textbook. Fortunately, rather than just say no―another one of the accidents I referred to―he referred me to the editor of the scholarly books division of the press, who seemed to like the idea and encouraged me to write more.
If I had realized how long it would take, I might never have started. I read scores of books, even more diplomatic records, and went through decades of newspaper archives. In addition, circumstances kept changing as time passed. There were times when I despaired that I would ever finish. In the end it was thirteen years. I can honestly say that I enjoyed doing the research, and that I learned a lot about Japan while doing it. I hope that I have succeeded in being fair. And cannot tell you how gratified I am that others have taken their time to read the book, and to confer this great honor on me.
Recipient's biography
June Teufel Dreyer is professor of political science at the University of Miami, Coral Gables, Florida where she teaches courses on China, U.S. defense policy, and international relations. Professor Dreyer has lectured to, and taught a course for, National Security Agency analysts, consults for organizations including the National Geographic and Central Technology. Professor Dreyer received her BA from Wellesley College and MA and PhD from Harvard University. She received certificates of proficiency in intermediate and newspaper Chinese and of proficiency in intermediate Japanese and in reading Japanese for research purposes.
Formerly senior Far East specialist at the Library of Congress, Dr Dreyer has also served as Asia policy advisor to the Chief of Naval Operations and as commissioner of U.S.–China Economic and Security Review Commission established by the U.S. Congress. She is a senior fellow of the Foreign Policy Research Institute and a member of International Institute for Strategic Studies.
She has lived in China and Japan and paid numerous visits to Taiwan. She served as a member of International Observers Group for Taiwan Election of January 2016.
Professor Dreyer has published widely on the Chinese military, Asia-Pacific security issues, China-Taiwan relations, Sino-Japanese relations, ethnic minorities in China and Chinese foreign policy. Her most recent book, "Middle Kingdom and Empire of the Rising Sun: Sino-Japanese Relations, Past and Present," was published by Oxford University Press in 2016. "China's Forty Millions: Minority Nationalities and National Integration in the People's Republic of China" was published by Harvard University Press in 1976. The tenth edition of "China's Political System: Modernization and Tradition" is scheduled for publication in 2018.
In 2017 she received the University of Miami's faculty senate award as Distinguished Research Professor.
Her late husband, Edward. L. Dreyer, PhD, was also a historian of China and professor at the University of Miami. Their daughter lives in Paris with her husband and two boys and son in Virginia with his wife and two girls.
Japan Study Special Award


Henry Scott Stokes(Former Tokyo Bureau Chief, New York Times)

"Fallacies in the Allied Nations' Historical Perception as Observed by a British Journalist"(Hamilton Books, 2017)
Recipient's remarks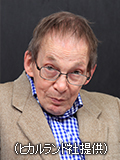 I would like to express my gratitude for all the people who supported me while I have been in Japan. My reception of the Japan Study Special Award is entirely attributed to the Japanese people, with whom I have met and spoken with for the past fifty-some years.
I came to Japan in 1964, the last time the Olympics were held in Tokyo. In 2020, we are having another one. I am the one and only foreign journalist, still active, who spent over half century in Tokyo.
I have been extremely lucky because I was able to meet many Japanese people from all walks of life, from prime ministers to young radicals, from extreme left to right. I really enjoyed meeting and interviewing them all.
I thought about going back to England, 10 times! But every time I thought about it, somehow, I decided to stay. Why? The answer is simple. I like Japan. I like Japan's nature and culture. I like the Japanese people as well. Their manner, consideration and the refined sense of beauty are wonderful. Anyone who married a Japanese woman will state that he made the right decision. My wife, Akiko, is Japanese. And my son, Harry, was born in Japan and now he is a well-known TV figure in Japan.
The choice I made to stay in this country was the right one. Especially, when I learned that I won the Japan Study Special Award―I absolutely believe it to be so. My half-century effort, finally, bore fruit!
As to my book, "Fallacies in the Allied Nations' Historical Perception as Observed by a British Journalist," I first published it with a Japanese publisher, Shodensha, in December 2013.
The book sold over 100,000 copies in 5 months. It became a bestseller since I was, perhaps, the first amongst Europeans and Americans to publish a book which supports the views asserted by the rightists regarding the Tokyo Trials, the Nanking Incident, the Comfort Women and other issues.
Then, believing that I did not actually write the words in my own book, along with some other bizarre accusations, Kyodo News asked my publisher whether they would stop publishing the book and, thus, issue a recall.
I therefore responded, through my publisher, Shodensha, and released a video containing the following material.
1) Reports stemming from the Kyodo News article are wrong and they do not reflect the author's opinion, 2) The title of the Kyodo News article: "Best-seller translator added lines to deny Nanking Massacre without author's consultation" is not true. 3) Reports stating that I, the author, and my translator, Hiroyuki Fujita, did not communicate regarding the contents of the book are completely false. I trust Fujita-san with the material and trust him as a person, too. 4) The last two lines of Chapter 5 in the Japanese edition, regarding what happened in Nanking in December 1937, did in fact reflect the author's view. My opinion is that it is wrong to use the word "massacre" when speaking about the so-called "Nanking Massacre". The "massacre" was a KMT government propaganda tool, and so I reiterate that 5) The above statements are entirely my views. Furthermore, Shodensha, and I, the author, agreed that we have no need to make any corrections of the two lines in question.
I believe my book contains a lot of important messages to the Japanese people. It is high time that this book is available to anyone who can read English because PM Abe is aiming for 2020 to be the time for his amendment of the Japanese Constitution.
Yukio Mishima committed 'harakiri' at Ichigaya as an appeal to amendment of the Constitution, but Japan did not amend its Constitution. So Yukio's appeal failed. But because Yukio sacrificed his life, this incident is still mentioned and discussed. Yukio selected death to allow his soul to live forever. I can understand what Yukio tried to insist upon. The message was to change the mercenary status of the SDF, to amend the Constitution, which denies the very existence of the SDF, and to protect the existence of the Tenno as the living, human god! I can understand such objectives.
In the Greater East Asian War, Japan fought for its survival. Gen. Douglas MacArthur said as much in a speech he delivered before the US Congress after the war ended. The Tokyo Trials were a total sham, serving only as a theater, as illegal retribution. And as for the "Nanking Massacre," there is not one shred of evidence attesting to it. However, the Chinese are hell-bent on using foreign journalists and corporations to spread their propaganda throughout the world. There is no point in even debating the comfort women issue.
It is very disappointing that so few Japanese have attempted to discredit false accusations and set the record straight. In today's international community, those who maintain that there was no massacre in Nanking are shunned. They are filed in the same pigeonhole as the Holocaust deniers. This is regrettable, but it is the reality we face. Therefore, we must be prudent. But unless the Japanese state their case and restate it, again and again, these false accusations will go down in history as fact.
Japan, under unjust pressure from America, could have merely waged war against America. But, at the same time, Japan raised the idea of liberating Asia from Western colonial rule. At first the Western powers did not understand what was going on, but it gradually became clear that various Asian races were determined to stand up and fight for their independence.
Had Japan not advanced into Asia, Asian countries might still be Western colonies. During the Greater East Asian War, the British Empire collapsed. If Japan hadn't made military advances, Britain, France, Holland and America would still be in control of Asia.
I am sure that all throughout the world will enjoy reading my book, whether he or she agrees or disagrees with my thoughts.
Recipient's biography
Born in England in 1938, Henry Scott Stokes obtained a master's degree from Oxford University. He joined the Financial Times, Inc. in 1962. He became its first Tokyo Branch representative in 1964. He became Tokyo Bureau Chief of The Times in 1967 and of The New York Times in 1978.
Mr. Stokes is known as the most intimate friend of Yukio Mishima among foreign reporters in Japan. Immediately after Mishima's death, he wrote 'The Life and Death of Yukio Mishima" (Farrar, Straus and Giroux Inc., New York).
Other publications include: (translated from Japanese titles) "Why Did the United States Force Japan into World War II?" (Shodensha Publishing Company); "Japan's One-of-a-Kind Culture as Observed by a British Journalist" (same as above); "The Truth about Modern Japanese History as Observed by a British Journalist" (IBAS); "Wake Up, Japan!" (Nisshin-Houdou); "How Japan Won the Great East Asian War" (Heartshuppan); and "Japan's Great Revolution and How It Changed Human History" (Jiyusha, Co. Ltd).
He is married to Akiko Sugiyama and they have one son Harry, who is engaged in TV and radio work in Tokyo.