2017.05.23 (Tue)
Print
Japan-India Bilateral Dialogue and Japan-India-U.S. Trilateral Dialogue
The Vivekananda International Foundation (VIF) of India organized a Japan-India bilateral dialogue on February 16, 2017, and a Japan-India-U.S. trilateral dialogue on February 17, with think-tank researchers and former senior government and military officials taking part. Four members of the Japan Institute for National Fundamentals (JINF) and four members of the U.S.-based Hudson Institute were invited to visit New Delhi to participate in the dialogues. JINF was represented by Yasushi Tomiyama, a JINF Planning Committee member, who headed the JINF team; Seiji Kurosawa, secretary general of JINF, Hiroshi Yuasa, a JINF Planning Committee member; and Yoichi Shimada, a JINF Planning Committee member. Two of them attended the Bilateral Dialogue on Japan-India Relations.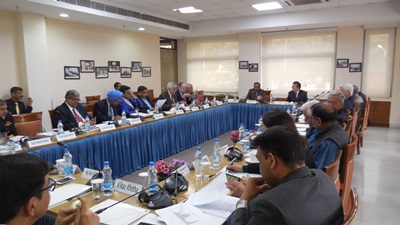 Participants in the Bilateral Dialogue on Japan-India Relations, held on February 16, confirmed the importance of cooperative relations between Japan and India in light of the situation in the Indo-Pacific region and deliberated on concrete proposals for forging a framework for furthering bilateral cooperation.
Tomiyama, a JINF Planning Committee member, made presentations in two sessions — the first one on "Geo-strategic Challenges in the Indo-Pacific" and the second one on "The Indo-Pacific Economic, Industrial and Technological Cooperation." Commenting on Tomiyama's remarks, an Indian participant said Japan and India should clarify their policies to counter China's "One Belt, One Road" transnational initiative.
Then, in the third session on "Strengthening India-Japan Strategic Cooperation --- addressing the Maritime Challenges," Kurosawa, secretary general of JINF, served as moderator and was the first to speak. As he emphasized the importance of maintaining the rule-based maritime order, a retired admiral of the Indian Navy recommended that Japan and Indian deploy their naval vessels to the seas where "freedom of navigation" operations need to be carried out as a way of ensuring the maritime order.
On February 17, representatives of Japan, India and the United States, attending the Trilateral India-Japan-U.S. Dialogue, exchanged opinions on what the three countries could specifically contribute to ensuring regional security while respecting each other's national interests. After India's Foreign Secretary S. Jaishankar delivered a keynote address, Yuasa, a JINF Planning Committee member, said the Japanese administration of Prime Minister Shinzo Abe is determined to ask U.S. President Donald Trump to initiate an "Act West" policy as the U.S version of the "Act East" policy Indian Prime Minister Narendra Modi has been pursuing. A U.S. speaker gave an optimistic view on the Trump administration, saying the new president is likely to eventually go in the right direction. But, in sharp contrast, members of the audience expressed skepticism towards the new U.S. administration.
Shimada, a JINF Planning Committee member, touched on the existence of legal constrains in Japan on the government's efforts to make greater contributions to ensuring the regional security. As he stressed the necessity to revise the Constitution of Japan, an Indian participant expressed surprise to learn that there were such constitutional constraints.
In his closing remarks, retired General Nirmal Chander Vij, Director of VIF, said the trilateral dialogue reaffirmed the importance of cooperation among Japan, India and the United States, all of which shares values and have influence in the Indo-Pacific. He added it is important for the three countries to continue trilateral dialogues.
VIF, which organized the bilateral and trilateral dialogues, is a think-tank named after Indian spiritual leader Swami Vivekananda (1863-1902). It is considered to have an influence on the Modi administration. JINF and VIA have been collaborating since 2013 when the two institutes worked on a joint study titled, "Framework for Indo-Japanese Partnership and Cooperation."
For the JINF delegates to the dialogues, it was a fruitful visit as they also had opportunities to have separate meetings with Indian scholars outside the dialogues and a former national security advisor to an Indian prime minister with whom JINF has been keeping in touch.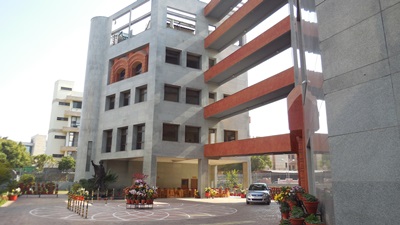 Following are the summaries of presentations the JINF members made to the bilateral and trilateral dialogues as well as discussions that followed:
Japan-India Partnership in Turbulent World
By Yasushi Tomiyama
Member of the Planning Committee, JINF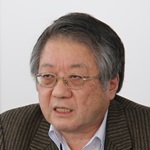 With the inauguration of Donald Trump as U.S. president, the world has entered an era of unpredictability. Though President Trump, meeting Prime Minister Shinzo Abe in February, reaffirmed the importance of the Japan-U.S. alliance, it remains uncertain if the United States under his leadership is willing and committed to stay in the vanguard of all of the democracies in the world. If the U.S.-led world order becomes shaky, the international situation will be materially affected.
Trump says radical Islam is the biggest threat among challengers to the U.S. leadership in the world. He has been conciliatory towards Russia. He seems to be talking tough on China, but the possibility cannot be ruled out that depending on the outcome of his "deal" with Beijing, the U.S. leader may give a nod to China's activities. Trump is more likely to make a deal with China than his predecessors.
It is questionable that Trump has a robust strategy towards China. His decision to withdraw from the Trans-Pacific Partnership free trade agreement is proof of this. The TPP had a strategic goal of creating an open economic and trade order led by Japan and the U.S. in the Asia-Pacific to counter the rise of China in the region.
I would like to know exactly how India sees Trump. His stance of going soft on Russia and talking tough on China seems to coincide with India's basic policies towards those two countries. Isn't it just what India wants as a favorable security environment?
While the international situation is becoming increasingly uncertain, China is paving the way to achieve a goal of realizing a "Chinese Dream" — the "great rejuvenation of the Chinese nation" — by the year 2049, the 100th anniversary of the founding of the People's Republic of China. What the Chinese aim is to make their country the strongest in Asia and invulnerable to foreign invasion. For the past few years alone, Chia has been conspicuously engaged in unilateral actions that expand its own interests.
The most well-known case of China's expansive behavior is the construction and militarization of artificial islands in the South China Sea. China has already built seven such islands with three ones, each having a 3,000-meter runway. All of the seven islands now have air defense systems. In the East China Sea, Chinese government ships repeatedly intrude Japan's territorial waters around the Senkaku Islands, posing a threat to Japan's effective control of the islands. In recent years, there has been an increase in the number of scrambles by Japan's Air Self-Defense Force planes against foreign aircraft around Japan. Chinese aircraft have accounted for more than 70 percent of incoming foreign planes. Chinese military also has been continuing to build up its "anti-access/area-denial" (A2AD) capabilities to disrupt U.S. military operations during contingencies.
China has been keenly seeking to take a lead in setting a new order in the fields of regional economic cooperation, international finance and trade as well. It has already announced the "One Belt, One Road" initiative to create a Chinese-led regional economic zone and launched the Beijing-headquartered Asian Infrastructure Investment Bank (AIIB). Moreover, it has been actively involved in multilateral negotiations for the launch of East Asia's Regional Comprehensive Economic Partnership (RCEP) in place of the TPP. What's more, China has even unveiled a plan to build a reginal security cooperation architecture that excludes the United States.
As such, it has become increasingly necessary for Japan and India to strengthen their strategic partnership. Today, India is set to emerge as one of the most important strategic partners after the United States for Japan. Nevertheless, there are two things that may cause trouble to the efforts to enhance their partnership. They are that Japan and India have different perceptions about Russia1 and that India appears to be reluctant to get involved in international efforts that may be seen as forming a coalition against China2.
---
1 In a meeting with the JINF delegation, Indian strategist Brahma Chellaney, professor of strategic studies at the New Delhi-based Center for Policy Research, said while India was pro-Russia during the Cold War, she takes a "neutral " stance vis-à-vis Russia today, indicating there is no big difference between Japan and India anymore as to their perceptions about Russia.
2 A senior Indian government official who attended the trilateral dialogue dismissed this idea. The official said that the reason why there has been little progress in the proposed Quadrilateral Security Dialogue framework involving Japan, India, the United States and Australia, an initiative proposed by Prime Minister Abe in 2007, is because of the reluctance on the part of Australia, not India. The official also said the reason why India requested that the Japan-India Two-Plus-Two Dialogue be held at the vice-ministerial level, instead of the participation of the foreign and defense ministers of the two countries, was because vice-ministerial talks should be appropriate to discuss matters in a more practical way, denying the Indian request reflected any consideration on the part of India about China.
Offering Economic Alternative to Chinese Ambition
By Yasushi Tomiyama
Member of the Planning Committee, JINF
Japan-India economic relations have steadily expanded in recent years. Nonetheless, when compared with Japan-China economic relations, Japan-India ties remains limited. Trade between Japan and India is still one-twentieth of that between Japan and China. Japan's India-bound foreign direct investment is one-fourth of China-bound FDI. The number of Japanese business establishments having operations in India is one-eighth of that of Japanese companies in China. The human exchange is also limited. The total of Japanese people visiting India is one-eleventh of that of China-bound Japanese. The total of Indian tourists to Japan is one-fiftieth of that of Japan-bound Chinese tourists. The number of Indian students studying in Japan is one-hundredth of that of Chinese students in Japan. All these figures clearly indicate that there is much room for growth in terms of economic relations and people-to-people exchanges.
When Indian Prime Minister Narendra Modi visited Japan last November, the most significant accomplishment was the signing of Japan-India civil nuclear cooperation agreement. In his summit talks with Prime Minister Modi, Prime Minister Abe showed willingness to extend cooperation with India for infrastructure development, especially the provision of Japan's high-speed rail (shinkansen) technology to India. The Modi government has already decided to introduce Japan's shinkansen technology to the Mumbai-Ahmedabad High-Speed Rail Project, but the Japanese government wants India to adopt Japan's technology for all of India's high-speed rail projects.
The locations of Japan-India economic cooperation are not limited within the Indian borders. While underscoring their shared commitment to openness, democracy and the rule of law, Prime Ministers Abe and Modi agreed the importance of combining technologies and resources of their countries and cooperating for the economic and social development in the Indo-Pacific and Africa as a way of promoting prosperity for the entire region. Their joint statement particularly cited the name of the Iranian port city of Chabahar where Japan and India would seek to realize a cooperation project to develop infrastructure and connectivity as early as possible.
The above-mentioned agreements reflect the strategic determinations of Prime Ministers Modi and Abe to synergize the former's "Act East" Policy and the latter's "Free and Open Indo-Pacific Strategy" as a way of providing countries in the region with economic development plans alternative to what China envisages to offer through its "One Belt, One Road" initiative. Both leaders are really determined to rival China as their joint statement referred to Chabahar, a port only 70 km from Gwadar, Pakistan, where China has undertaken a port modernization project as one component of its "String of Pearls" strategy to build maritime facilities with an intention to expand its presence in the Indian Ocean. Gwadar also occupies an important place in China's "One Belt, One Road" initiative.
The inauguration of U.S. President Donald Trump has made the future of regional cooperation uncertain. Whether Japan and India can actually engage in Iran's port development project depends on the lifting of economic sanctions against Iran. Given that President Trump is critical of the Iran nuclear agreement, there is the possibility that his administration may reconsider the lifting of sanctions, casting dark clouds over the Iranian projects.
The Japanese and Indian leaders also exchanged views how to extend strategic economic cooperation elsewhere in the Indian Ocean region. Japan and India have been separately involved in Sri Lanka's port development projects. They now may be able to cooperate in Sri Lanka, where China is building port facilities in Hambantota as part of its "String of Pearls" strategy. If Japan and India realize collaboration in Sri Lanka, they will create another foothold in the region to counter Chinese ambition.
Challenges in Maintaining the Rules-based Maritime Order in the Indo-Pacific
By Seiji Kurosawa
Secretary General, JINF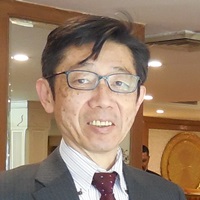 Several years have passed since JINF and VIF carried out the joint study on the "Framework for Indo-Japanese Partnership and Cooperation," Over that period, there has been a considerable change in the maritime security landscape. In July 2016, the International Arbitral Tribunal released a ruling favoring the Philippines in a maritime dispute against China. The judgement categorically rejected China's extensive territorial claims in the South China Sea. However, the international tribunal ruling notwithstanding, China is continuing bizarre maritime activities. Then, what can Japan and India do to cope with such a situation?
First of all, let's examine the current state of the maritime order. We have the United Nations Convention on the Law of the Sea (UNCLOS) as the international norm to ensure the free and stable use of the maritime space as the global commons. In other words, UNCLOS is the basic law for the governance of all maritime affairs. But, in the South China Sea and the East China Sea in recent years, we have frequently witnessed cases of actions of self-assertiveness to expand national interests in disregard of international law.
Let's me refer to some outstanding examples of violating UNCLOS. China insists on historical rights to the so-called "Nine Dash Line" — a claim that is groundless in terms of international law — and says, therefore, it has historical claims over the whole of the South China Sea. Based on such assertiveness of its own, China has been rapidly pressing ahead with massive reclamation projects on many spots in the sea. In January 2013, the Philippines instituted arbitral proceedings against China under UNCLOS. In July 2016, as mentioned earlier, the tribunal ruled that China's claim of historical rights inside the Nine Dash Line is invalid under international law and that China had caused sever harm to the coral reef environment.
The arbitral tribunal also characterized the Scarborough Shoal, which China seized from the Philippines in 2012, and the seven reefs where China has built artificial islets, as either "rocks or low-tide elevations." This means that even when the geographical shapes of those locations in the South China Sea change considerably following further construction by China, they will not have been converted to "islands" in legal terms. However, China has dismissed the tribunal's binding award in favor of the Philippines as "a piece of trash paper." As my fellow speaker, Mr. Tomiyama from JINF, mentioned in his earlier presentation, China is even now proceeding with plans to build a variety of infrastructure installations on the seven man-made islets, such as anti-aircraft guns, airstrips, aircraft hangars, ports and radar facilities.
Next, let me touch on examples of bizarre and dangerous military behaviors that are challenges to the maritime order. In the East China Sea, a Chinese warship locked its fire-control radar on a destroyer of the Japanese Maritime Self-Defense Force in January 2013. In May and June, 2014, Chinese military aircraft approached unusually close to Japanese Self-Defense Forces aircraft. In June 2016, a U.S. reconnaissance plane flying in international airspace over the East China Sea was intercepted by a pair of Chinese jet fighters having an unsafe excessive rate of closure. Moreover, also in June 2016, a Chinese naval intelligence-gathering vessel sailed through Japanese territorial waters in the Tokara Strait on the eastern edge of the East China Sea. China captured an unmanned underwater vehicle in international waters of the South China Sea. Those examples show how incompatible what China has been doing in the South China Sea and the East China Sea is with the maritime order.
Now, how should we cope with China that is entirely in defiance of the rule of law? For example, Japan and India should join hands in taking the lead in letting the United Nations General Assembly adopt a resolution against China to express the will of the international community. Or, we can take the matter to the International Tribunal for the Law of the Sea. There can be other solutions to increase our two countries' involvement in the existing maritime surveillance systems, such as the Malacca Straits Patrol (MSP) and the Regional Cooperation Agreement on Combating Piracy and Armed Robbery against Ships in Asia (ReCAPP). Furthermore, I think it may be possible for Japan and India to set up a new maritime surveillance framework in which the armed forces of our two countries will assume a leading role. In a nutshell, we need to keep drawing the attention of the international community to the maritime order in the region.
Following my presentation, a member of the audience said "what is at stake is what Japan and India will actually do" and he was looking forward to seeing Japan and India join the U.S. Navy in securing "freedom of navigation" in the South China Sea. In response, I recommended specific solutions, such as prioritizing the creation of a continuous surveillance system and the expansion of the multilateral Malabar Naval Exercise, among others.
Japan and India should ask President Trump to adopt "Act West" policy
By Hiroshi Yuasa
Member of the Planning Committee, JINF

The Vivekananda International Foundation (VIF) asked me to speak about the "growing importance of the Indo-Pacific." Two things immediately came to my mind. One of them was the importance of Prime Minister Shinzo Abe's tour of Australia and three Southeast Asian countries in the middle of January this year. The other thing was his visit to the United States to have talks with President Donald Trump shortly after the January 20 inauguration. So, in today's presentation, I will focus on Japan's foreign policy.
During his mid-January tour of Australia and Southeast Asia, Prime Minister Abe endeavored to get the geographical concept of the "Indo-Pacific" widely recognized in those countries as well. In fact, he repeatedly referred to the "Indo-Pacific" in talks with the leaders of those countries.
On top of that, Prime Minister Abe sent an implicit message to India, which was not included in his itinerary, while agreeing with the leaders of Australia and Indonesia, both of which are surrounded by the Pacific and Indian Oceans, to strengthen security cooperation.
Indian Prime Minister Narendra Modi has already been pursuing an "Act East" Policy (AEP), which is aimed at enhancing strategic cooperation with East Asia. In his talks with President Trump, Prime Minister Abe, effectively representing of the will of Asia, asked the new U.S. leader to adopt an "Act West" policy. Against the background of those recent developments, in my presentation here in the VIF-organized dialogue, I will look into an initiative to form an Asian security framework to be led by Japan, the United States, Australia and India and its purpose.
In this connection, one thing attracted my particular notice. That is Prime Minister Abe's speech he delivered in the Parliament of the Republic of India about 10 years ago. The title of his speech was "Confluence of the Two Seas." When Western powers sought colonial expansion, they fought one another in the quest of colonial domination of the Indo-Pacific. In recent years, China has been increasing its national strength as an authoritarian nation to enhance its influence in the region. After the end of the Second World War, many countries in the world ushered in an era of democracy. But even today China retains a 19th-century way of thinking based on power politics. If China's unilateral expansionism is allowed to keep growing, the post-WWII world order may eventually collapse. Therefore, Prime Minister Abe has made it clear that he challenges China's "rule by force" with "rule by law" and upholds the value of liberalism and democracy.
China has been careful not to bring negative outcomes because of its high-handed behaviors. For example, China has been coaxing Southeast Asian countries into cooperating with it by providing funds from the Beijing-led Asian Infrastructure Investment Bank (AIIB), for instance. The AIIB initiative is designed to achieve not only China's economic goal but also its national goal in a "disguised" manner. In this context, President Trump's decision to ditch the Trans-Pacific Partnership (TPP) free trade agreement, which was aimed at deterring China's expansionist ambition, is a strategic error.
Why is President Trump requested to adopt an "Act West" initiative? The U.S. administration of President Barack Obama, his predecessor, announced its policy of strategic "rebalance" to Asia with much fanfare but failed to make good on the policy, allowing China to militarize the South China Sea on its own. What is critically needed is to "ACT" with action to deter China's expansionism, not a "look" or "no-action, talk-only" posture. President Trump is said to be applying the "art of deal" to his foreign policy maneuvering. Considering that he is keen to reach a deal with China, we cannot rule out the possibility that he will alter the U.S. security policy in return for a Chinese economic concession. While upholding the Japan-U.S. alliance as the cornerstone of peace and security in the Asia-Pacific region, Japan now should think of an option to hedge security-related risks through a new multilateral security mechanism.
Following my presentation, Eric Brown, a senior fellow of the Hudson Institute, made an impressive comment that an Indo-Pacific alliance would be useful to maintain a balance with China.
A Glance at What Japan Can, Cannot and Should Do
By Yoichi Shimada
Member of the Planning Committee, JINF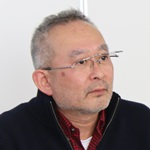 To begin with, let me specify the current state of Japan in terms of security. In September 2015, the Diet (parliament) passed a new package of security bills submitted by the government, under the leadership of Prime Minister Shinzo Abe.
1: With the new security legislation in place, Japan can now do as follows:
Example 1: Japan's Self-Defense Forces (SDF) is able to protect troops of foreign countries, such as the United States and India, collectively engaging in surveillance activities or joint exercises for ensuring the international peace and security under a U.N. resolution.
Example 2: The SDF is able to engage in minesweeping operations in the Strait of Hormuz and other areas when Japan's survival is threatened.
Example 3: The SDF is able to provide necessary logistics support to U.S/ armed forces and troops of other foreign countries engaging in activities for the defense of Japan in situations that will have "an important influence" on its peace and security.
2: However, there remain a number of constitutional constraints continuing to make Japan virtually the only country in the world that cannot do as follows:
Example 1: The SDF is not allowed to launch armed attacks on radical groups, such as the IS.
Example 2: The SDF is not allowed to provide logistics support to troops of foreign countries, including the United States, which engage in activities in areas "already in a state of war."
Example 3: The SDF is not allowed to be dispatched to foreign countries to rescue Japanese nationals (including those who have been abducted by North Korea) without the consent of the countries concerned. In such cases, Japan will have no option but to rely on the U.S. military to rescue them.
Example 4: The SDF is not allowed to exercise the "offensive" use of force because that kind of action runs counter to Japan's so-called "exclusively defensive defense" concept.
3. Then, Japan should:
(1) Change the situation in which it has to continue to rely fully on the U.S. military for counterattacking foreign countries in the event of being attacked by such adversaries.
(2) Take part in "freedom of navigation" operations in the South China Sea. Currently, Japan's cooperation with the Association of Southeast Asian Nations (ASEAN) is limited to helping its member countries improving their basic maritime security capabilities. Japan should increase assistance to them with a view to strengthening their naval forces to the extent that they will be able to share the burden of ensuring the maritime security of the South China Sea.
(3) Revise the Constitution to make it possible — like other countries — to launch armed attacks on adversaries and exercise the right to collective self-defense. Especially, the country must discontinue the policy of instantly suspending even logistics support operations to foreign troops once the area concerned becomes a scene of fighting. Such a decision is tantamount to "deserting under enemy fire."
In the meantime, the Japanese government has to tell China that Beijing continues to flagrantly infringe on the U.N. resolutions against North Korea by letting the North use Chinese-made trucks to build mobile missile launchers. However, the Obama administration did not do so. The current and past Cabinets of Japan have not done so, either. This attitude has to be changed.
With regard to Russia, Prime Minister Abe's "engagement" policy toward Moscow is understandable as long as it is based on a strategy to keep the Russians from siding with the Chinese against Japan. If so, he should demand, for example — in addition to the demand for the return to Japan of the Russian-held territories — that Russia suspend joint military exercises with China.
Following my presentation, U.S. and Indian participants in the trilateral dialogue asked: In what direction is Prime Minister Abe's policy toward Russia expected to eventually go? Does Japan want India to take part in "freedom of navigation" operations? Does Japan have any specific plan to embark on Japan-India maritime security cooperation in the Indian Ocean?
Dialogue participants in general gave high appreciation to Prime Minister Abe. They were surprised anew by the presence of constitutional constraints in Japan. I had the impression that as the dialogue on international strategies progressed, it became clearer to participants that the Constitution of Japan has certain clauses lacking common sense.